About Ollywood Trading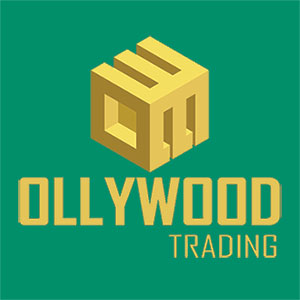 OLLYWOOD TRADING began in 2016, is a sister company of MODERN METAL MARKETING INC., Specializing in wooden floors and its peripheral accessories. OLLYWOOD TRADING is also the main exclusively distributor of China Zhejiang Yongji Wood Co., LTD. here in the Philippines.
China Zhejiang Yongji Wood Co., LTD is a large-scale enterprise specializing in the production of various types of floor products. This company, founded in 2000, is one of the leading professional flooring industries in China.
Yongji Wood Co., LTD is a top 10 Chinese exporters and manufacturers of various solid wood flooring, engineering flooring and laminate flooring. Yongji is a neo high technology enterprise, has won various awards: China's top 500 Brands, First prize of Science and Technology Innovation in Flooring Industry, Top Ten Chinese flooring Industry Branded Influencer, China's Top Ten Brand Floor, Ten Big Brands of Hardwood Floor in 2013 and 2014, Zhejiang Famous Brand Products, Zhejiang Famous Brand and Well-Known Firms and so on. At the same time, the company also took the lead through the ISO9001 international quality management system certification, ISO14001 international environmental management system certification, GB/T28001-2001 quality, environment, occupational health and safety management system certification, environment of ISO14025 logo and attestation of Chinese environment mark, the Pan-European Forest Certification, or PEFC.
Yongji Wood Co., LTD has strategic deployment of 16 big branches, nearly thousand sales outlets. The sales network has also extended to, United States, Canada, France, Spain, Italy, Ukraine, Australia, New Zealand and etc. Yongji earn much reputation, not only locally, but also from abroad, with exports totaling nearly 10 million dollars. The products quality, Customers Reassurance, After-sales-Customer Satisfaction is guaranteed.
In order to promote the internationalization of Yongji Wood, the company is actively working with HOMAG GROUP, FEYCO TREFFERT Coatings, large Asian base materials and other well-known domestic and foreign companies and Nanjing Forestry University and other professional research institutions to carry out strategic cooperation.
Our Mission
Our pledge is to provide extraordinary customer service, quality workmanship and establish long-lasting relationship with our clients by gaining their trust through performance by every dedicated member of our team.
Our Vision
Our vision is to live our mission statement and core values. We are highly regarded, award-winning company with a world-class image. Our objective is to control the primary commercial flooring market. To be tru ti this vision, we only select projects on which we have a meaningful impact. We do not settle for anything less than excellence in every aspect of the company. We have the integrity to admin when we're wrong and courage to change when necessary, regardless of who is in a particular position. Our cohesiveness as a company make these values uncompromising.